MITO LIGHT® Bulb 4.0
Code:
4-54
Related products
Product detailed description
MITO LIGHT® Bulb 4.0 - Big Therapy in a Small Package
Small in size but mighty in its effects, the Bulb 4.0 delivers unmatched therapeutic brilliance. It's a testament that true power isn't always in size but in quality. Whether it's for a targeted area or a quick session, the Bulb 4.0 ensures each moment under its glow is pure, therapeutic bliss. Dive into effective, concentrated sessions with the Bulb 4.0.

Six Effective Wavelengths
Harness the power of 6 precisely selected wavelengths - 630, 660, 670, 810, 830, 850nm. All in a perfectly balanced ratio. We take pride in being the only brand globally to offer this powerful symphony of light.
Expanding on the legacy of the 660 nm and 850 nm, Generation 3.0 already brought the dynamic duo of 670 nm and 830 nm, proven for maximum absorption and efficiency. Generation 4.0 doesn't just continue the journey - it sets a new path, introducing the skin-loving 630 nm and the brain-empowering 810 nm. Experience the next horizon in red light therapy.
Multi-Wavelength Dual Chip LED Technology
The Bulb 4.0 incorporates our pioneering Multi-Wavelength Dual Chip LED technology. Each LED now simultaneously emits both red and near-infrared light, ensuring every inch of your body experiences an evenly distributed dose of all the wavelengths.
Flicker-Free technology has been our standard feature for many years across all of our red light therapy devices. It's just like the steady light from the sun – no flicker, no pulsing, no stress, just a smooth light experience.
Three Therapeutic Modes at Your Command
Unlock the power of choice with Bulb 4.0. With a simple action, you can toggle between red light for surface-level therapy, near-infrared for deeper penetration, or use them together. It's targeted therapy, tailored to your needs.
Designed by Perfectionists
The design of Bulb 4.0 is not only about looks but also about precision and functionality. Its sleek, minimalist design, crafted with loving care, radiates modern elegance while ensuring that every element serves its purpose. Nothing is out of place. Everything is strategically placed for optimal efficiency.
In the package, you will find: MITO LIGHT® Bulb 4.0, Power Cable, Protective Glasses, User Manual
How much of the body does the Bulb 4.0 illuminate?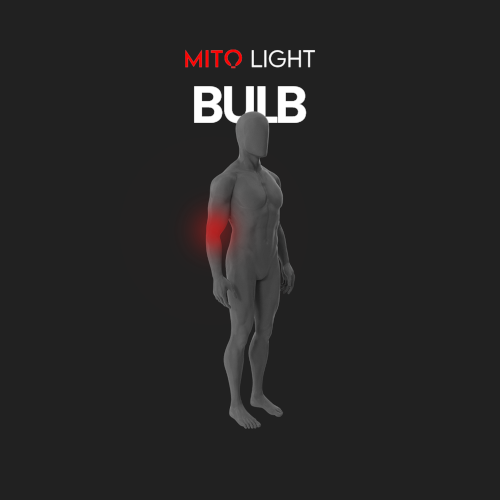 Wavelength Spectrum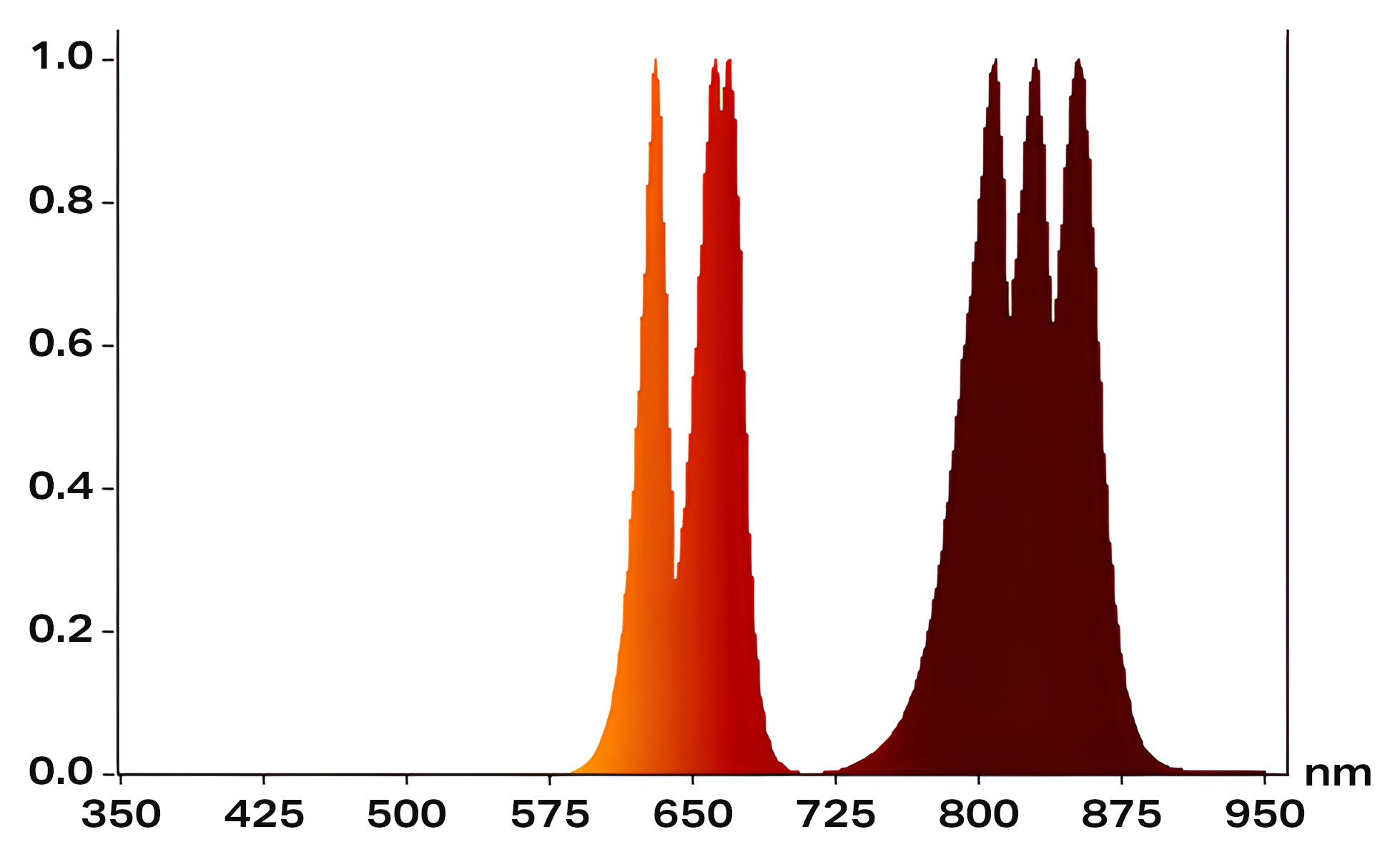 How Does Red Light Therapy Work?
Our body's cells thrive on light. Red and near-infrared light act as a potent battery charger for our cellular powerhouses, enhancing body functions, revitalizing skin, stimulating cognitive functions, and more.
Discover the in-depth science and benefits of red light therapy in our dedicated article.
If you have any questions, please get in touch with us or visit our FAQ page, where we answer the most common questions. We're always here and happy to assist you.